Recently, news came out that today's market is is one of the most competitive in history. Marion County buyers, particularly in the under-$200k price bracket, are seeing this as well.
Check out what's happened to real estate prices in Marion County since 2015: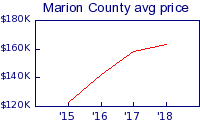 Three years ago, the average Marion County home sold for just over $120k. Today, it's over $160k. That's a 33% increase! But unlike the mid-00s, when values were largely driven by easy mortgage money, today it's mostly supply & demand: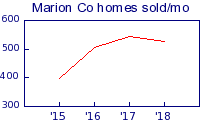 Over the past 2 years, around 500-550 homes have sold per month in Marion County. Activity has been very stable. And inventory in the more affordable price brackets is very low: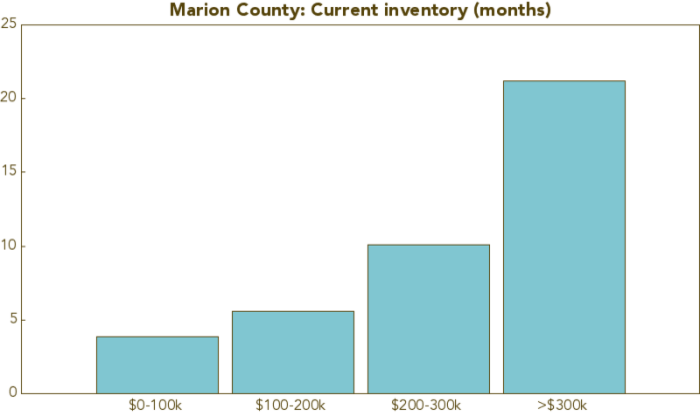 If you're in the market for an average-priced home in Marion County, you're likely not finding much on the market right now. That alone is driving prices up and making sellers very happy. And at this point, there's no end in sight for these market conditions. More young buyers are coming into the market but there just isn't much to buy, which means buyers lying in wait, prepared to pounce with strong offers on new listings.