Our friends up in Alachua County recently reported that the market there is trending more towards buyers. This is not an isolated trend - many experts are expecting a slowdown in the market. But when we looked at the local data here in Marion County, we saw a different story.
Unlike in Alachua County, where monthly activity has steadily dropped since May, here in Ocala/Marion County, activity was solid until we saw a drop in September, and then a rebound in October.
And inventory remains consistent with the previous 2 years: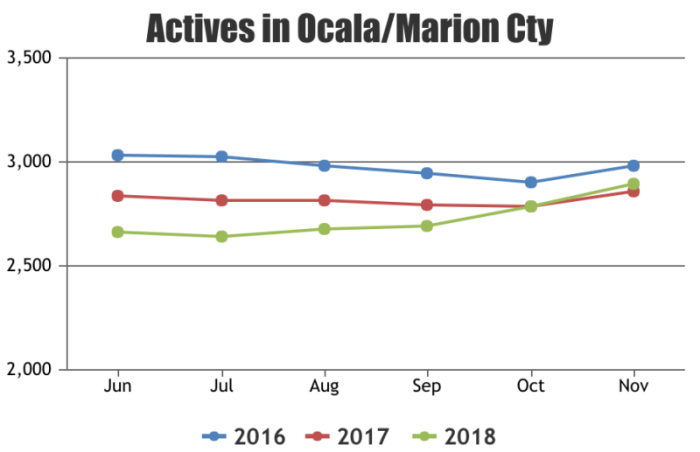 It's too early to say for sure whether Ocala/Marion County is bucking a national trend, but looking at the chart for Gainesville/Alachua County, it does seem like a tale of 2 different markets:
Activity has dropped 10-15% each month since May, while in Ocala, it actually increased from June-August and September-October.
With increasing mortgage rates and buyers nervous about entering a market where prices have been climbing for several years, it's understandable why markets around the country are slowing. But real estate is a very local thing! We'll see how thinks look in about 6 months but as of today, our market in Ocala/Marion County is showing encouraging signs.