The holiday season is ramping up, and for many of us, that means lots of shopping and socializing. One way to take a break from the hustle and bustle is to stop and enjoy a comforting warm beverage like a seasonal peppermint mocha latte, a tried and true hot chocolate, or maybe even a festive gingerbread-flavored concoction from local coffee shops like
Chelsea Coffee Company
(Yelp rating: 3.5 stars with 39 reviews),
Cup O' The Irish
(Yelp rating: 4.5 stars with 31 reviews), and
Symmetry Coffee Crepes
(Yelp rating: 4.5 stars with 55 reviews).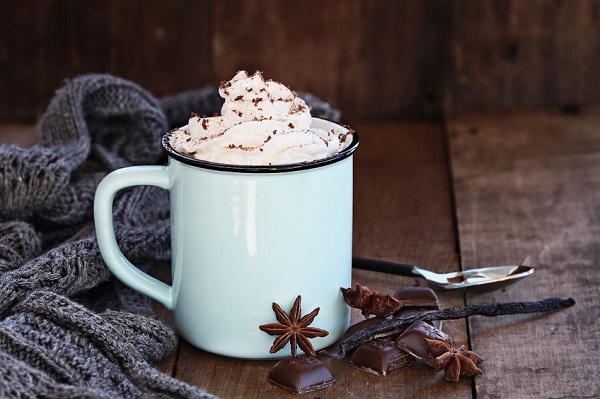 Alas, these indulgent treats can easily be 300 or more calories depending on size, ingredients, and extras. So, if you're trying to keep your weight in check, here are some suggestions to cut some liquid calories in your cup or mug:
*Order a small instead of a large (or split the difference and go for a medium).
*Opt for milk with the lowest amount of fat that you can tolerate.
*Use less flavored syrup. You may find that one pump (or even half a pump) provides enough flavor and sweetness to make your taste buds merry.
*Try going without whipped topping and any candy/cookie crumbles.
Experiment with one or more of these tips to try to combat holiday weight gain. You may be surprised to find that a modified drink can be just as satisfying to you as the original recipe.