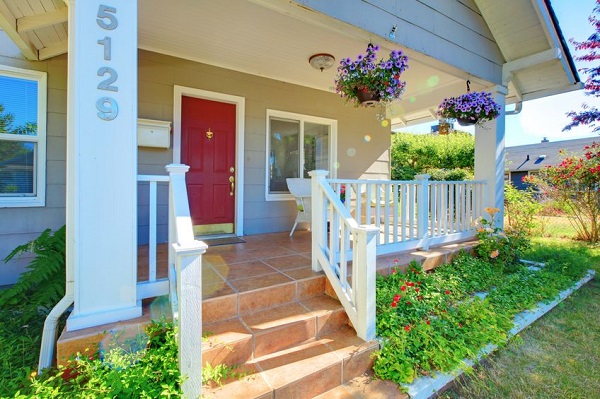 Getting ready to sell your home? Experts, including real estate guru Barbara Corcoran, recently told CNBC that sellers should make sure the property has curb appeal or street presence. Why? Well, buyers judge houses in 30 seconds or less, and what a home looks like on the outside is what will likely draw them to it. You simply can't redo a first impression!
Sellers should also keep in mind that a home's exterior is more than just its paint or siding - it's also the:
Front door: Make yours stand out or pop by repainting it or by installing a custom one, and don't forget to polish the fixtures
Windows and shutters: They should be clean and well-maintained
Landscaping: Your lawn should be lush, your shrubs and bushes should be colorful and manicured, and your garden should be gorgeous and arranged well
Lighting: It shouldn't be harsh or too bright - try to emulate candlelight
Driveway and sidewalk: Power wash them to remove debris, dirt, and dust
House numbers: They should be visible and have an attractive design
Mailbox: Consider a decorative mailbox and make sure it is properly placed
Again, the exterior is the first thing buyers see - don't deter them from considering your home when it's so easy to make improvements!