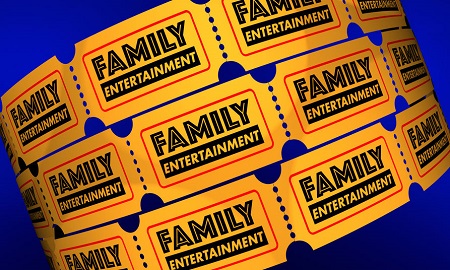 Do you want to attend some entertaining events this fall and winter? Here are some scheduled upcoming offerings at the Reilly Arts Center (500 NE 9th Street Ocala, FL 34470)
Neil Simon's The Odd Couple
Friday, September 27, 2019 – Saturday September 28, 2019
This comedic play features two men who become unlikely roommates after their wives leave them.
America: One Wild and Beautiful Ride
Saturday, October 19, 2019 – Sunday, October 20, 2019
The first performance of the Ocala Symphony Orchestra's 2019-2020 season features selections of 20th Century American music. The Ocala Symphony Orchestra Choir will be making an appearance, too.
Classic Albums Live: Pink Floyd's Wish You Were Here
Friday, November 8, 2019
Enjoy the Pink Floyd album, "Wish You Were Here," performed in its entirely by Classic Albums Live. As a bonus, the band will play selected songs from the band's catalog after the intermission.
A Christmas Carol: A Ghost Story of Christmas
Friday, December 20, 2019
Prepare to be wowed by Phantasmagoria's (a Victorian Performance Troupe) unique and all-ages adaptation of "A Christmas Carol, A Ghost Story of Christmas," the Charles Dickens holiday classic.
Ticket prices vary for each event. For more information and to purchase tickets, visit the Reilly Events Center's web site.