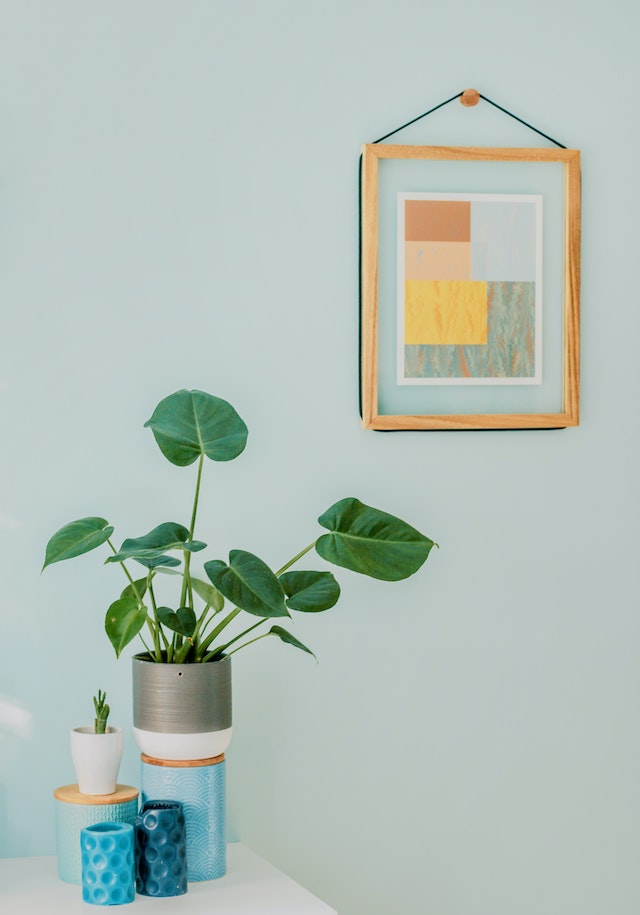 Depersonalize!
Removing personal items from your home may seem counterintuitive, but most experts agree that it is the first step. It's not personal—family photos, wedding pictures, and children's art can detract from your house's value so it's best to put them away temporarily.
Refresh the Paint
Giving interior walls a fresh coat of paint is an easy step homeowners can take to make the home more inviting. In most cases, professional paint jobs are noticeably better than a DIY, especially when it comes to the detail around molding, outlets, and corners. Buyers can be nitpicky, so if you're going to refresh the paint—do it well.
Use Warm Lights
Lighting tends to be a huge consideration for buyers, even if subconsciously. When staging for selling, use warm white bulbs consistently throughout the house.
Don't Forget Curb Appeal
Ensuring the exterior is just as appealing and attention-grabbing as the inside is a must when trying to attract buyers. A home's exterior is always a prospective buyer's first impression, so don't underestimate the value of simple lawn care, like weeding, mowing, and washing windows. For a quick and cost-effective way to elevate your home's face, freshen up the gardens with black mulch and paint the front door. Easy enough!