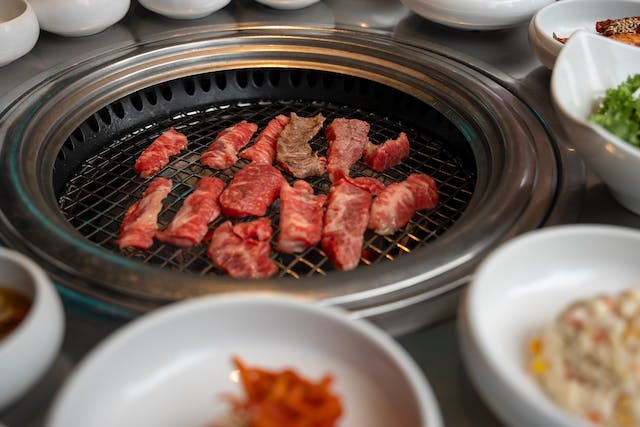 KPOT is "a unique, hands-on, all-you-can-eat experience that merges traditional Asian hot pot with Korean BBQ flavors," according to the chain's website. Boasting approximately 80 locations across the nation, with 11 in Florida (and 6 more on the horizon), KPOT is all the rage for social diners and food adventurers.
Located at 2621 SW 19th Avenue, Ocala's KPOT is ideally positioned to be a popular dining spot for families, groups, and foodies. The eatery has been compared to a fondue restaurant with cooking at the table. Each has stove burners for each guest to "prepare a simmering pot of soup stock" selected from seven soup bases, from "Szechuan Spicy" to "Healthy Herbs." Diners add their choice of "East Asia foodstuffs" from up to 80 items on the buffet and cook the soup blend at their table.
Each table also has a central barbecue where meats can be cooked in addition to the individual stove top-type burners where the hot pot soup bases and added ingredients are cooked. Buffet selections at KPOT include sliced chicken, Kobe beef, regular beef or pork belly, and vegetables from spinach and onion to zucchini. Seafood and soybean options are also available, in addition to noodles, potatoes and rice.