(07/05/2018)


Funding has been approved for the development of the new 'Cross Florida Commerce Park' that is in the works. Marion County has pledged to match the $5.5 million from the state with another $6 million. Projections see the park having a massive impact on the surrounding area, providing a major source of much needed job availability.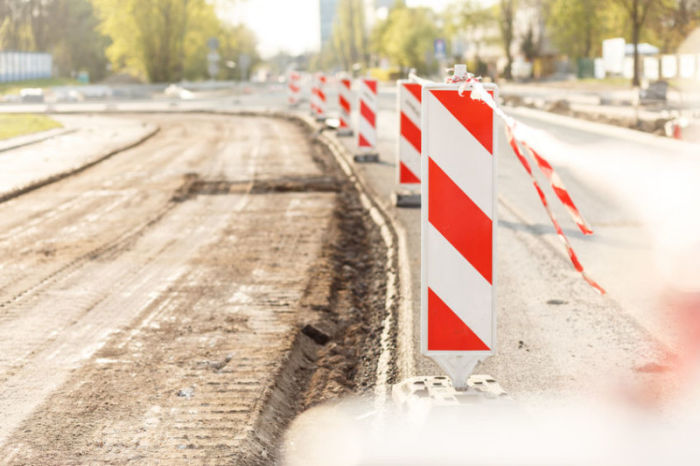 ---
(06/17/2018)


Yet another 'Roadhouse' style restaurant is coming to Ocala. The market for restaurants that allow you to throw your peanut shells on the ground just got a little more competitive.
---
(06/03/2018)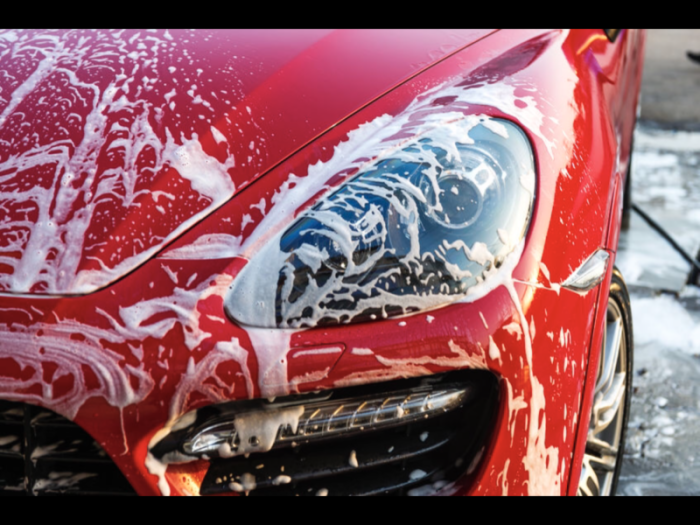 A new breed of large convenience stores known as "hyper convenience stores" are exploding across Marion County. The competition between chains has fostered more and more growth in the area. A new car wash is also in the works.
---
(05/23/2018)


The market has seen significant improvement in the past few years. A recent job fair received drastically improved results from one back in 2014.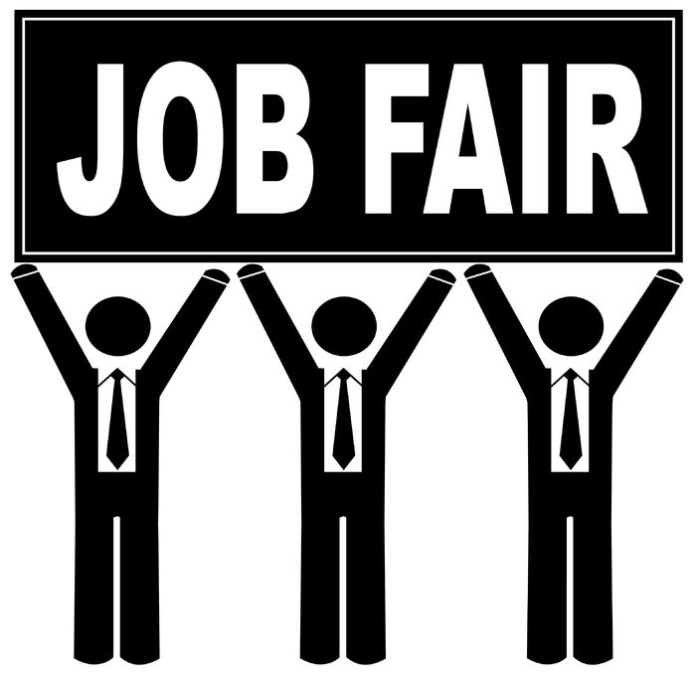 ---
(05/08/2018)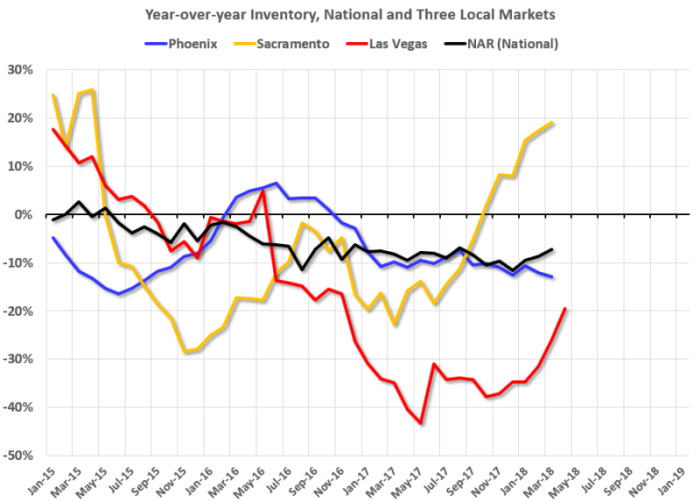 The big story in real estate over the past couple years is just how little there is on the market. Buyers, particularly in the lower price points, are finding few homes from which to choose, and frequently end up in bidding wars, driving up prices.
---
(04/20/2018)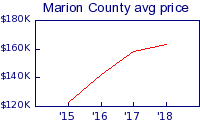 Recently, news came out that today's market is is one of the most competitive in history. Marion County buyers, particularly in the under-$200k price bracket, are seeing this as well.
---
(03/18/2018)


Ocala's got itself another celebrity in seven-year-old Miguel Secillano. He's a third-grader at Dr. N.H. Jones and has a passion for high-level math. Watch his feature on Steve Harvey's TV show this Sunday night.



---
(03/16/2018)


The construction of a new hotel in downtown Ocala has been set. There are high hopes that the new hotel will draw more attention and promote new activity in the area.



---
(03/08/2018)


With the help of the Ocala/Marion County Chamber & Economic Partnership (CEP), Ocala has seen many recent changes and a flurry of growth. Several companies have pledged their support and local wages have seen an increae



---
(02/04/2018)


February is going to be a busy month. Marion County is seeing lots of development, from new restaurants to new hotels.



---
(01/28/2018)


Famous southern-style fast-food chain Bojangles' opens its first store in Ocala. Opening day was a success and prizes and gift cards were given out.



---
(01/14/2018)


The new year has already seen several major instances of development. Multiple convenience stores, subdivisions, and other plans are in the works or already in progress!



---
(01/07/2018)


Past Ocala-favorite restaurant 'Carmichael's' will be returning to its original location. It will be taking the place of Burger 21. Many Ocala residents voice their excitement after hearing the news.



---
(12/28/2017)


Fore Ranch is a very popular planned community in SW Ocala and the market there has been very hot over the past few years.
---
(12/10/2017)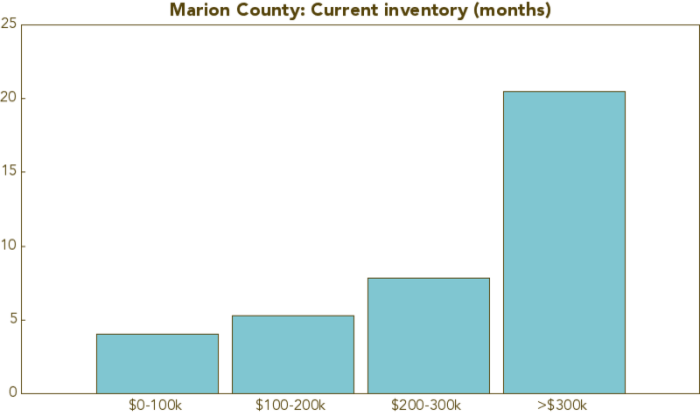 In most areas of the country, housing inventory is low - meaning, buyers are finding few options on the market and are often having to make fast (and high) offers to get the homes they want. Ocala/Marion County is no exception to this, with one key distinction.
---
(10/15/2017)


The incredibly sought-after community of Ocala's On Top of the World, which caters to the active-adult lifestyle, recently debuted Indigo East, an intimate enclave of cottage-style single-family homes just outside of the main gates of On Top of the World.



---
(10/08/2017)

Downtown Ocala has seen a boom in recent years in terms of commercial real estate development, but now it seems the time is right to develop its residential market, as well. The downtown area of Ocala "could easily accommodate 800-1,000 residential units a year for the next five years and there are enough people to want to live in them," according to a recent study sponsored by the city of Ocala.

Such an opportunity means developers should take notice. All of the recent changes and additions to downtown have done a lot to attract people to the area, with the diverse target market including empty-nesters, young professionals and young families. It has grown into an extremely walkable area with plenty of local shops, restaurants and entertainment, including the arts district and the historic movie theater. Furthermore, plenty of money has been invested in expanding parking options and accessibility, as well as in the addition of a "high-end hotel, theater renovations and art spaces."
---
(09/03/2017)


Munroe Regional Medical Center has had very close ties with UF Health Shands Hospital of Gainesville, and now, Shands doctors are working in the neonatal intensive care unit (NICU) at Munroe Regional. This is great news for not only the Ocala hospital, but also the overall health of babies in Marion County, as Shands neonatal doctors provide both "academic and operational expertise."



---
(08/30/2017)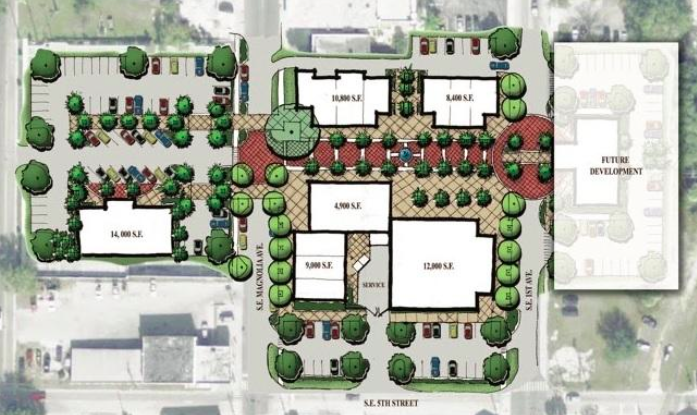 A new mixed-use development is in the works just south of Ocala's downtown square that will include retail stores, apartments and restaurants. The development will be appropriately named Lincoln Square, as it will be centered around the former Lincoln-Mercury dealership in the area, located between Southeast 5th Street, Southeast Magnolia Avenue and Southeast 1st Avenue. This project is yet another major push to continue to grow and boost the downtown area, both the vamping the vibe and growing the local economy.
---
(08/20/2017)


Silver Springs Shores, located in southeast Ocala, is one of the largest communities in the area, featuring approximately 2,850 households. Often referred to as "The Shores," this affordable neighborhood showcases a community center with a pool, the Silver Springs Shores Golf Club, Greenway Park access to walking and biking trails, and much more

The neighborhood is conveniently located near plenty of delicious eateries, shopping options and grocery stores, and it is also located near fantastic schools. Because Silver Springs Shores is conveniently located near both Ocala and the Ocklawaha area, there are plenty of recreational activities all around.

---